Protect Your Pipes from Cold Weather
1/15/2021 (Permalink)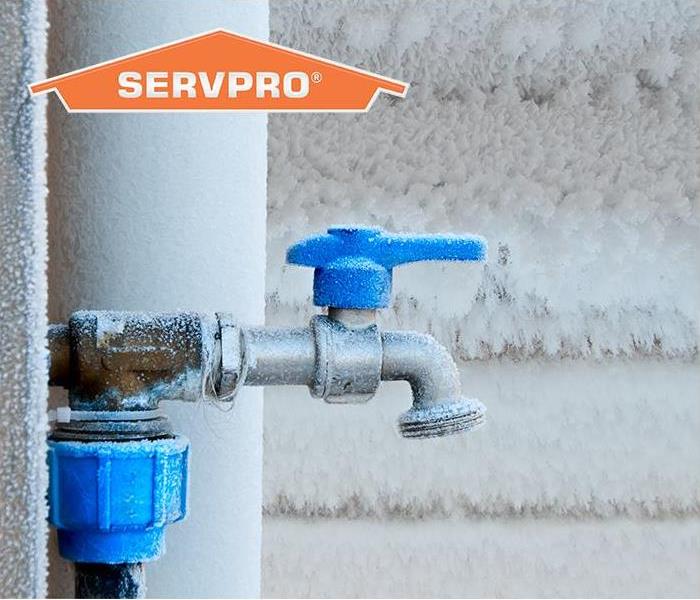 After 2020, we have learned to be prepared for the unexpected. With that being said, we need to prepare our homes for the cold winter months, because you never know what 2021 could bring. It is important to take the proper steps now to protect our homes from busted pipes and prevent the stress associated with a major water loss.
Extreme cold weather can cause pipes to freeze and burst. In general, pipes are more likely to freeze when the temperature is below 20 degrees Fahrenheit. The resulting water damage can be extensive. Outdoor pipes and pipes in unheated areas of the home can freeze if they are not properly insulated or if temperatures are severely cold.
Outdoor pipes most likely to freeze include:
Outdoor hose bibs
Swimming pool supply lines
Water sprinkler lines
Pipes in unheated or partially heated areas are also at risk of freezing, including:
Basements
Crawl spaces
Garages
Prevent Frozen Pipes Tips:
Keep water faucets running with a slow drip
Keep garage door closed
Keep thermostat set to the same temperature morning and night
Leave the cabinet doors open near pipes
Unhook the hose from outside the house
Install heat tape
Seal leaks to prevent cold air from entering your home
Check the temperature in the house to ensure there is enough heat on those colder days
If your pipes do freeze or burst, immediate action is necessary to prevent additional damage to your property. SERVPRO of West Sterling Heights have the winter storm experience, expertise, and the resources to remediate damage caused by winter weather. Call 586-480-2400!